The growing frequency and sophistication of security threats makes protecting your organization more important than ever. The Next Generation Threat Prevention delivers a multi-layered line of defense and extensive security intelligence coverage to help you combat today's threats and prepare for tomorrow's.
DDoS Protection
Distributed denial-of-service (DDoS) attacks can be unleashed by anyone, but with a little preparation, you can prevent service disruptions caused by DDoS. Our Partners' DDoS-P (DDoS Protection) uses a hybrid of dedicated on-premises resources to defend against volumetric, application, reflective and resource exhaustive DDoS attacks.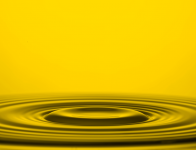 Intrusion Detection and Prevention
Protecting your organization against the most sophisticated malware and pre- and post- infection damage is a necessity today. Our Partners' Intrusion Prevention Appliances and specialized Software Blades enable you to protect your network with multi-layered defense against cyberattacks.
Threat Intelligence
With the threat landscape evolving at an exponential rate, we have to remember to stay informed and be prepared for what's next. Our Partners' ThreatCloud IntelliStore, Incident Response and Managed Security Services provide tools to help your organization stay one step ahead of attackers and mitigate future risks.
Malware Protection
Attackers have become more creative, reaching corporate resources with modern and complex malware attacks. Our Partners' Malware Zero-Day Protection combines innovative technologies to proactively protect against even the most dangerous targeted attacks and unknown malware, while ensuring quick delivery of safe content and unknown malware, while ensuring quick delivery of safe content.
The increasing sophistication, frequency, and diversity of today's network attacks are overwhelming conventional stateful security devices at the edge of the data center. Our Partners' Application Security Firewall (ASF) solution is a modern threat mitigation platform that provides complete protection from the bottom to the top of the network stack. A convergence of highly scalable security products and services, ASF architectures are ideal for protecting Internet-facing applications, wherever they reside.
Identity and Access Management
Secure User Access to Apps.
Application-focused access and identity services are critical to maintaining a positive security posture while enabling users to access applications from anywhere at anytime. With access and identity architectures based on full user, application, and network context awareness, F5 enables single-sign on and federation of application access across the data center and into the cloud, while maintaining the integrity of data through comprehensive endpoint inspection and anti-malware services.